Welcoming Remarks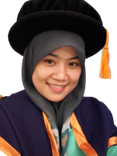 Assalamualaikum and Greetings to all,
Welcome to an International Journal of Electrical Engineering and Applied Sciences (IJEEAS). The IJEEAS is an open-access journal aiming to publish various research articles in Electrical Engineering and Applied Sciences.
IJEEAS is dedicated to achieving three aims constantly: i) To offer a publication platform for researchers and scholars from many fields, ii) To provide academics with the opportunity to be a member of the community of scholars that support and help others in the publishing and review process, iii) To enhance the impact of scientific research through openness and worldwide cooperation because we honestly believe that visibility in research works best.
IJEEAS aspires to recruit and engage a worldwide audience and authorship, mainly from the academic sector. This move aligns with the university's vision: "To Be One of the World's Leading Innovative and Creative Technical Universities." IJEEAS invites high-quality papers published independently or collaboratively that will significantly contribute to the journal's development and success. If you have any questions or concerns, please do not hesitate to contact us.
As an Editor-in-Chief, I welcome your suggestions, discussions, and thoughts. I'm using this opportunity to thank the editorial team members for the commitment given all this time. I wish the best for IJEEAS in future endeavours. Finally, a special thanks to all readers who keep following our publication and supporting IJEEAS.
Sincerely
Maaspaliza Azri
Editor-in-Chief IJEEAS