A Case Study On The Effectiveness Of Commercial Low-Power Household Energy Saving Device: Does It Perform As Advertised?
Abstract
In recent years, low-power domestic Energy Saving Devices (ESD) have been entering the mass consumer market to reduce consumers' electricity bills by plugging them in the power outlets. The product is simple to set up and use. The supplier claims that it "guarantees" a substantial amount of electricity bill cost savings (15 % to 40% savings) by improving power factor, increases power quality by stabilizing voltage, and reduces the impact of electrical surges. However, the problem is, there is no qualitative evidence on how ESD operates and whether it can reduce electricity bills for different types and numbers of household appliances. Typically, the promoter will only show a simple setup to demonstrate the electricity cost saving without credible evidence to ascertain whether the device can perform as it claims.This study aims to determine the true effectiveness of these devices by using an experimental approach to examine whether there is a substantial reduction in the cost of electricity after ESD is applied at an actual domestic electrical appliance's setup. The voltage, current, real power, apparent power, reactive power, and power factor are recorded before and after ESD is switched ON. In this study, the percentage of reduction of electricity costs of the house is only 3.23% or RM5.27 per month. The experimental data shows that the use of ESD has slightly caused a slight improvement to the power factor. Still, calculations show that, based on the experiment setup,  the energy consumption did not reduce as much as what is advertised by the ESD supplier.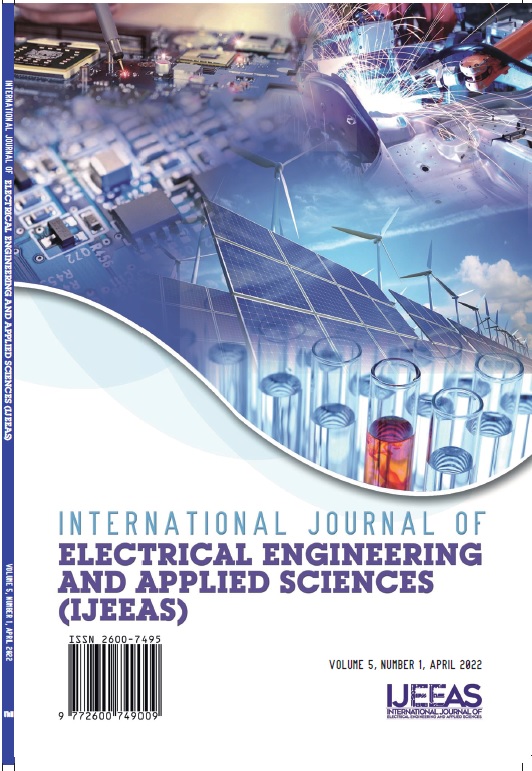 Downloads
How to Cite
Ibrahim, K. A., Adzhar, N. H. H. ., & Ab Rahman, A. (2022). A Case Study On The Effectiveness Of Commercial Low-Power Household Energy Saving Device: Does It Perform As Advertised?. International Journal of Electrical Engineering and Applied Sciences (IJEEAS), 5(1). Retrieved from https://ijeeas.utem.edu.my/ijeeas/article/view/6093
License
Authors who publish with this journal agree to the following terms:
Authors retain copyright and grant the journal right of first publication with the work simultaneously licensed under a Creative Commons Attribution License that allows others to share the work with an acknowledgement of the work's authorship and initial publication in this journal.
Authors are able to enter into separate, additional contractual arrangements for the non-exclusive distribution of the journal's published version of the work (e.g., post it to an institutional repository or publish it in a book), with an acknowledgement of its initial publication in this journal.
Authors are permitted and encouraged to post their work online (e.g., in institutional repositories or on their website) prior to and during the submission process, as it can lead to productive exchanges, as well as earlier and greater citation of published work (See The Effect of Open Access).